| | |
| --- | --- |
| Posted by Tanya on July 22, 2012 at 3:00 PM | |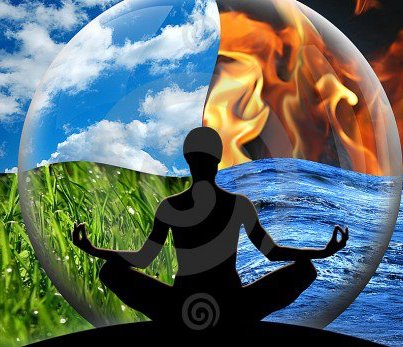 Healing reactions present an opportunity to go back through everything not previously resolved in one's life. We carry our entire personal histories in our bodies. Every injury that did not heal fully - whether physical, emotional, or mental - must be made right. All obstructions, toxins, aberrations, and pain must be cleared in a total healing.
In Shamanic Acupuncture, we take a journey into your history. We discuss surgeries, studies, losses, and physical/emotional pain. We make plan to heal yourself, and though this walk may take time. It truly can work. Sometimes it is uncomfortable, as may be asked and challenged to reveal yourself and surrender to what is familiar. Healing isn't always comfortable but isn't the outcome worth it?
The nature of a reaction indicates which phase of life is being healed. The reactions feel similar to the original disease or emotional trauma, but usually appear in a diminished form. If the reaction is an emotional discharge of anger, the feelings surrounding the discharge will remind one of anger earlier in one's life, even though the present anger may be "caused" by different circumstances. Physical discharges are also reminders of old conditions. If chronic sore throats occurred during childhood, a healing reaction could involve one or two sore throats that would eliminate any residues that accumulated from the original infection(s).
During treatment, symptoms may get worse before they get better. You may cry unbeknownst to you, or direct anger at the practitioner but these reactions must surface. Certainly everyone wants healing reactions to be minimal or non-existent. According to Japanese medicine, however, if there is no meigan (healing reaction), there is no cure. Most reactions involve the body's purging itself of toxins. The outward manifestations of this elimination may be severe or moderate depending on the skill involved in regulating the process.
Examples of Healing Reactions
Tension or pain may occur in the upper back and neck, which may move upwards to the head, downward across the abdomen, arms, legs, and eventually to the top the head, tips of finger and toes. Pain may occur in the interal organs, particularly in the liver area under the right side of the rib cage. Headache is common.

Vomiting may occur. Bile or various types of mucus may come up.

Digestive imbalances may develop: gas, cramps, diarrhea, ect.

Weakness, weight loss, and sensations of cold and/or heat are signs that the body is first strongly eliminating before the building and strengthening phase occurs.

Typical emotional reactions include unreasonable impatience, anger, and/or depression.

More sleep may be needed during transition, and dreams may be wild. Unusual visions, apparitions, or altered states occasionally occur.

Menstruation sometimes ceases but will resume when the digestion calms and the liver and kidney functions are renewed.

Sexual desire usually diminishes, especially in men, but eventually becomes more balanced than previously, once the kidney-adrenal function is stregthened.

Possible discharges include boils, pimples, rashes, body odors, carbuncles, nasal and vaginal discharges, coating on tongue, and black feces. Silver amalgam (mercury) fillings may fall out.

 
Most healing reactions involving pain and discharges will last less than a week, although these symptoms sometimes last longer. Since the body needs the sexual/reproductive function least at this time, the resurgence of sexual energy and menses may take the longest.
It is not recommended that a woman dramatically change her diet during pregnancy, since the released toxins may harm the fetus; the shock to the system in general may also trigger a miscarriage. She can safely abstain, of course, from such extreme items as intoxicants and highly refined, chemical-laden products.
What foods should we use as cleansing toods to help lighten this process? Please follow next week and I'll provide information into Dietary Transition...
http://www.fireacupuncture.com/apps/blog/show/17720737-spirituality-and-food-blog-series-part-3-of-3-dietary-transition
Reference: Paul Pitchford, Healing with Whole Foods Asian Traditions and Modern Nutrition, third edition. Chapter 7 Section 2 (page 106).

Categories: Nutrition & Whole Food Healing, Shamanic, Emotions