| | |
| --- | --- |
| Posted by Tanya on November 19, 2012 at 11:35 PM | |
Women need to live an emotional and connected life. We need to belong to a Tribe. Women need to belong to a Sacred Circle of sisters who come together to share wisdom and be heard - whether this is by connecting through mom's meetings, group discussions, babysitting or drumming circles - we desire the need to belong to a Circle of femininity of which there is no hierarchy; a place where every woman is held equal, in high regard; no matter where she is on her path. The Yin circle where supreme integrity and unconditional acceptance is practiced.
Women can/will/do change the World in the simplest of places as long as each of them feels safe, loved, and supported. We need to gather and create Sacred Circles, Sacred Discussions, and Sacred Sharing. This innate, ancestral behaviour is what awakens and nourishes our intuition. 
Women need to gather to pray and meditate, to chant and sing together. We need to gather to give thanks for all that is and reconnect with our own Inner Being, our Inner Self - to honour the Divine Feminine residing within us. 
This is how we find Who we Are, Why we Are here, and Where our Creativity lies. It has been like this since ancient times, gathering our herbs under the light of the moon.
I find I am my most authentic Self when I am in Circles of Connection. Drumming in particular, allows our hearts to beat as one. Sharing our experiences and ideas bring about great change from within. I would not be Who I am without Sacred Circles of Sisters - mothers, wives and daughters...
~Namaste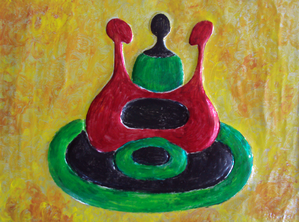 My Favorite Sacred Sisters Groups:
Women of Courage: http://www.outwardbound.ca/results.asp?CourseRID=245
Judy Atkinson Circles of Rhythm: http://www.circlesofrhythm.com/blog/
The Crave Company - CRAVE Calgary:  http://thecravecompany.com/calgary/tag/marcus-buckingham/
Categories: Emotions, Shamanic, TCM (Traditional Chinese Medicine)