| | |
| --- | --- |
| Posted by Tanya on July 29, 2012 at 9:15 PM | |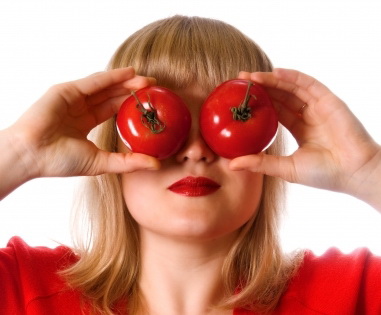 When toxins are discharged in the body during healing reactions, we need to use cleansing foods to help lighten this process: vegetables, fruit, and sprouts of seeds, grains, and legumes are most healing and beneficial. If there are feelings of coldness and weakness in the body, then cook the cleansing foods and use less of them (Yang is the warming function of traditional Chinese medicine to balance and heal cold.) Also, when one is changing in the direction of a more vegetarian eating pattern, small amounts of nutritionally rich protein food help ease the body over the shock of losing animal products. In addition, chlorophyll-rich foods are expecially beneficial to discharge the residues of animal toxins, build new blood, and support cell-renewal. All green vegetables can normally be emphasized during transitional healing reactions - the color green is healing to the liver which becomes encoded with every emotional or mental issue that has not been resolved. The regenerative qualities of chlorophyll and protein are combined in nutritious products such as cereal grass and micro-algae - Spirulina:
http://www.fireacupuncture.com/apps/blog/show/16127467-spirulina-my-highest-recommendation
Foods Which Counteract Toxins
TCM (traditional Chinese medicine) recognizes certain common foods as toxin neutralizers: tofu, millet, mung beans, aduki beans, black soybeans, Swiss chard, radishes, turnips, and figs. These can be freely eaten in a transition and especially during a healing reaction.
Salt and vinegar are also detoxifying, and are strong substances. They should be taken with care and are primarily for digestive problems. One does not normally take straight salt, even medicinally; it should be diluted in foods or water, or taken in salt-plum products. Apple cider vinegar should be mixed a teaspoon at a time in a third of a cup of water (take undiluted for food poisoning). Habitual use of salt and vinegar is not recommended for digestive imbalances; it is better to overcome poor dietary practices instead.
Recommended Proportions of Food Groups
A grain and veggie-based diet results in nutrition that is rich in fiber, minerals, and vitamins; moderate in protein and unsaturated fat, and low in saturated fat. Populations prevalent in the following portions experience relatively less cancer and heart disease and greater longevity:
35-60%  GRAINS: whole grains, cereals, grain sprouts, and flour products  

20-25%  VEGETABLES: green, starchy, low-starch; seaweeds and micro-algae

5-15%    LEGUMES: beans, peas, lentils, legume sprouts, tofu, miso

5-15%    FRUITS and small amounts of NUTS and OIL-RICH SEEDS

0-10%    ANIMAL PRODUCTS: dairy, eggs, fish, fowl, and mammal meats
Please remember this is for most of the population, whereas the frail, or deficient person may require them.
Transition from Meat-based Diet to Whole Plant-based Diet 
If you use refined grains, begin by slowly adding whole grains to white rice or the other refined cereals that you are used to. The greater nutrient content of  whole grain reduces the desire for meat. Avoid products that cause demineralization and loss of nutrients, such as white sugar, white breatds, pastas and pastries, and intoxicants. Begin using seaweeds.

Use more vegetables with smaller amounts of meat. Soups and broths add a beneficial dispersing quality to the concentrated nature of meat.

First reduce the intake of red meat (meat from mammals), then fowl and fish.

Next reduce dairy and eggs, particularly if they are of poor quality. Many people find that substantial amounts of dairy and eggs do not mix well with a grain-based diet. (Constipation and a heavy feeling can result.) When eaten in abundance, dairy and eggs are mucus-forming, and grains are moderately so; thus the combination can cause excessive mucus accumulation.

To make the transition smoother and prevent binges, it is better to have small amounts of animal food regularly.

Only small amounts of animal food may be sufficient once a person is mentally and physically stable. Don't rush - enjoy life's changes at each stage. Changes normally come more easily with a more gradual transition. Even though notable benefits will occur within a few weeks, the full transition may take years.
**On a personal note, it has taken me 2 years to get to step 3. Life gets in the way and learning to be a whole person again takes time. The fact of the matter is that dis-ease internally is what keeps triggering me, motivating me, and with each movement I must heal - healing takes time. I gain weight easily and with each step there are healing reactions. I know this process is one of renewal and is a harmonious way of life.
Excesses and Toxins
The discharges from healing reactions involve several common types of excesses and toxins; each having a  specific remedy. Chlorophyll foods and others which counteract toxins are very helpful general remedies, especially when coupled with a grain-and-vegetable diet that includes seaweeds and enzyme-rich products such as sprouts and miso. Sufficient regular exercise is essential for processing and "burning up" excesses. When reactions and discharges are especially severe or numerous, it may mean that the pace of dietary change is too fast. In some cases, strong reactions will be difficult to avoid, regardless. Also, chronically ill people will often (wisely) venture into a more healthful dietary plan, and it is their disease symptoms rather than their healing reactions that must first be overcome.
What are the most common toxins and excesses in the body? 
Toxic Metals

Radiation

Drugs

Parasites

Mucus

Excess Weight
Categories: Nutrition & Whole Food Healing, Shamanic, Emotions