Shopping Cart
Your Cart is Empty
There was an error with PayPal
Click here to try again
Thank you for your business!
You should be receiving an order confirmation from Paypal shortly.
Exit Shopping Cart
The Fire Within Acupuncture & Wellness

Sky above me, Earth below me, Fire within me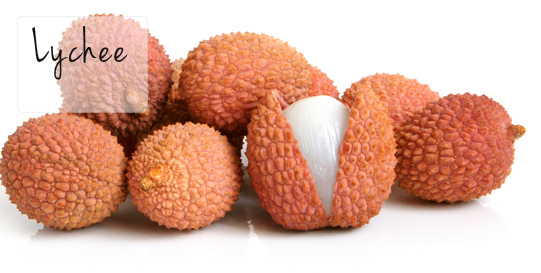 Lychee from Chinese Li Zhi He is translated as 'Gift for a Joyful life', and surely lives up to its name. Besides being a superfruit, lychee contains vitamins and minerals that promote a healthy diet, fight against various diseases and is known for treating skin care, child growth, and strengthening the body. 
It's structure is a dupe; oval, heart-shaped or nearly round, and the fruit has a close resemblance to Longan and Rambutan fruits: 
http://www.fireacupuncture.com/apps/blog/entries/show/28003339-dragon-eyes-now-at-your-local-supermarket-
Medicinal Properties of Lychee
It is sweet and warm in Nature, and is known to influence the Liver and Stomach meridians/channels in TCM (traditional Chinese medicine). Its function is to regulate the Qi and stop pain - abdominal and epigastric pain due to Liver Qi stagnation, PMS pain, and post-partum pain due to Qi and Blood stagnation.
Lychee can also disperse Cold and stagnation - hernia and testicular pain due to Cold in the Liver channel - for example.
The fruit is delicious to savor, and within the pulp there is a single, glossy-brown nut-like seed, but the seeds are poisonous and should not be eaten. Under the care of a trained herbalist, the seed of lychee contains astringent properties which can be utilized for intestinal tract problems and freeing the body of intestinal worms.
Lychee contains soluble fiber which controls bowel problems and keep the stomach free from toxic compounds and help to clean the colon.
It is believed that the Emperor of the Tang Dynasty would dispatch royal guards some 600 miles to pick lychee in an effort to woo his concubine, to entice her with the sweet fragrant flesh of the lychee fruit. Today, the lychee fruit in China as a result of such legend, is now a symbol of romance and love.
Heart Disease:
Li Zhi He (Lychee) normalizes the blood pressure and heart rate thereby protecting against stroke and coronary heart diseases. 1 glass of lychee juice daily normalizes the heartbeat. Lychee contains the second highest degree of polyphenols which promotes heart health. The anti-oxidant present in lychee improves immunity, slows down the advancement of cataracts and protects against cardiovascular disease.
Vitamin C:
Lychee is a great source of vitamin C - a vitamin that the body does not produce naturally. Vitamin C is helps the body to fight heart disease and cancer, is good for our bones, tissue and skin, and therefore is a very important vitamin to our overall health.
Through the high content of vitamin C the fruit benefits those suffering from colds, fevers, and sore throats.
Aids digestion:
Lychee keeps the digestion strong, maintains a clean stomach, improves appetite and cures heartburn and burning sensation in the stomach. It also enhances the energy levels in the body and contributes to the well being of the family. 
Contraindications
There are no known contraindications.
Lychee berry Smoothie
I cup of fresh lychee fruit
1 pear
1 cup of frozen strawberries
Give ingredients a whirl in the blender and serve immediately.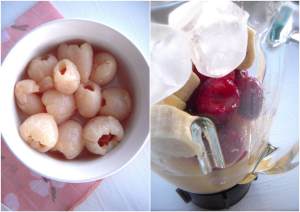 References
This article was written using the following sources: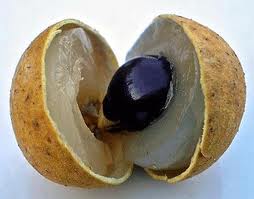 Eyes of the Dragon
Longan is a tropical tree fruit and belongs to the family, lychee. It is native to Southeast Asia, including southern China, Malaysia, Indonesia, and Vietnam. and is highly used in Chinese medicine herbology. 
Commonly known in Chinese as Long Yan Rou, it literally translates as "dragon eyes." The Longan berry has an syrupy sweet, and slight peppery taste. When fully ripened, the freshly harvested outer shell is rough and bark-like and is easily cracked allowing one to squeeze out the inner, opalescent fruit which is similar to an iris with the hard lacquered black dark pit faintly showing in the center.
As a botanical, Longan berries are sold pitted and dried and they have a golden brown iridescent color. In order to more easily extract the seed from the rough outer skin and the pit from the fruit, they are lightly heated and smoked.
The Medicinal Properties of Longan
Longan berries are one of the three or more "super fruits" used as tonics in Chinese medicine. Two others would be Jujube Date (Hong Zao) and Goji Berries (Gou Qi Zi). A wonderful snack I've recommended to Clients with diabetes and chronic constipation is kind of Chinese trail mix with Longan berries, lycii berries (goji berries), fennel seeds, almonds, and hemp seeds.
Longan works as a blood tonic and as a tonic for the Spleen and Heart, for low energy and with special benefit for the mind and improving the memory.
It is indeed a powerful brain-nourishing food. It is high in glucose, and the brain relies on a steady supply of glucose for thought energy. The skull and brain usually contain about a third of the blood of the entire body. So it is easy to understand how glucose-rich Longan berries are used to counteract brain fatigue, anxiety, insomnia and poor memory. It is an essential herb to give to anyone but especially the aged who are prone to memory lapses, dementia and possibly Alzheimer's as well. In this regard it is useful for anyone who thinks a lot and may experience occasional brain fog. Despite their high sugar content I have prescribed both Longan berries and lycii berries to diabetics who found that they both actually helped regulate blood sugar.
However it is not only the glucose of Longan berries that make them a superior blood tonic. They are high in blood-enriching iron content, reportedly 20 times that of grapes and 15 times that of spinach! Iron is an important blood nutrient which carries oxygen from the lungs to the cells of the body. This is obviously important for maintaining youthfulness and vitality (both being therapeutic claims for Longan berries). However they have a special benefit for women in that they add luster and beauty to the skin and their iron-rich "red-blooded" properties enhance female attractiveness and serve as a special tonic for sexual vitality. Those individuals who have iron sensitivity need not worry because the iron is organically present and the body will be better able to regulate its usage.
Longan berries have a generally calming effect, which apart from relieving symptoms of anxiety and sleeplessness, contributes to an overall feeling of calm.
Finally, Longan berries are very beneficial for the skin, hair and eyes.
Longan berries are a longevity power food and one needn't wait until developing symptoms of anemia, fatigue, anxiety, insomnia and memory problems before having them prescribed by a medical herbalist.
You can purchase them dried, in bulk (they are reasonably priced) and keep them on hand as occasion demands. You can purchase them fresh from Chinese markets, and right now your Local supermarket! Or, you can discuss with your traditional Chinese medicine doctor about the perfect formula for your inner landscape.
Contraindications
The one contraindication from eating too many of them, described as a "damp Spleen" which in Chinese diagnostics means a swollen and bloated fruit belly. As with any food, moderation is key!
Chinese Trail Mix
Although this isn't available commercially, it's easy to make, delicious to eat, and is oh so good for you.
Mix equal parts (more or less) of the following:
jujube dates

longan berries

lycii berries (goji berries)

walnuts
Jujube dates: The delicious large red jujube dates tonify both Qi and Blood, treating poor digestion, weakness, low energy, nervous exhaustion, insomnia, diarrhea from Coldness and poor appetite, digestion and memory. Nourishing to the Spirit, they calm and stabilize emotions when feeling irritable, sad or crying for no reason. They are added like licorice to sweeten and harmonize other herbs in a formula. After cooking the dates in a tea or soup, eat them for their full medicinal value (remove pits first). They help weight gain and help malnourished children thrive.
Longan berries: These delicious berries quickly tonify Heart Blood (like no other herb I know), alleviating palpitations, anxiety, forgetfulness and insomnia, particularly due to overwork or from excessive thinking, studying, reading or talking (all of which use a lot of Heart Blood and blood sugar in the brain – these berries are high in glucose and sucrose, which quickly replenish blood sugar).
Lycii berries (Gou Qi or goji berries): This small, red, sweet-tasting berry tonifies Blood and Yin of the Liver and Kidneys, treating anemia, dizziness, poor eyesight, night blindness, blurred vision, sore back, knees and legs, impotence, seminal and nocturnal emission, tuberculosis and peri/menopausal complaints. Very high in beta-carotine, it promotes regeneration of liver cells, inhibits fat deposits in liver cells, lowers cholesterol, prevents artherosclerosis and enhances immunity. I always toss them in my hot cereals, soups or oatmeal cookies (instead of raisins), and frequently give them to patients as a snack. It is one of the best herbs to include in Kidney tonic formulas.
Walnuts: The Chinese use walnuts to tonify Yang, strengthening the Kidneys and alleviating low back and knee pain and frequent urination. They also warm the Lungs and help the Kidneys to "pull down" Lung Qi, treating chronic cough or wheezing due to Deficient Lungs and Kidneys (this type of cough or wheezing is determined when it's harder to inhale than exhale, there's dribbling of urine upon sneezing, or there are accompanying symptoms of low back ache, frequent urination and/or night time urination).
Walnuts also act as a mild laxative, particularly in the elderly, anemic or those with Kidney Yang Deficiency. Constipation that doesn't respond to normal herbal laxatives in people who are tired, anemic, cold, have clear, frequent urination, low back pain, low sex drive, lowered metabolism and/or edema of the legs usually respond to walnuts since they lubricate the intestines and provide enough heat and energy to move the stools. Walnuts also increase body weight and dissolve stones in the urinary tract. In paste form and applied externally, they treat dermatitis and eczema.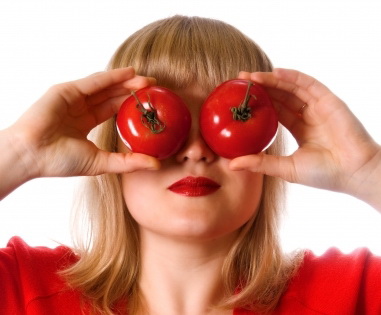 When toxins are discharged in the body during healing reactions, we need to use cleansing foods to help lighten this process: vegetables, fruit, and sprouts of seeds, grains, and legumes are most healing and beneficial. If there are feelings of coldness and weakness in the body, then cook the cleansing foods and use less of them (Yang is the warming function of traditional Chinese medicine to balance and heal cold.) Also, when one is changing in the direction of a more vegetarian eating pattern, small amounts of nutritionally rich protein food help ease the body over the shock of losing animal products. In addition, chlorophyll-rich foods are expecially beneficial to discharge the residues of animal toxins, build new blood, and support cell-renewal. All green vegetables can normally be emphasized during transitional healing reactions - the color green is healing to the liver which becomes encoded with every emotional or mental issue that has not been resolved. The regenerative qualities of chlorophyll and protein are combined in nutritious products such as cereal grass and micro-algae - Spirulina:
http://www.fireacupuncture.com/apps/blog/show/16127467-spirulina-my-highest-recommendation
Foods Which Counteract Toxins
TCM (traditional Chinese medicine) recognizes certain common foods as toxin neutralizers: tofu, millet, mung beans, aduki beans, black soybeans, Swiss chard, radishes, turnips, and figs. These can be freely eaten in a transition and especially during a healing reaction.
Salt and vinegar are also detoxifying, and are strong substances. They should be taken with care and are primarily for digestive problems. One does not normally take straight salt, even medicinally; it should be diluted in foods or water, or taken in salt-plum products. Apple cider vinegar should be mixed a teaspoon at a time in a third of a cup of water (take undiluted for food poisoning). Habitual use of salt and vinegar is not recommended for digestive imbalances; it is better to overcome poor dietary practices instead.
Recommended Proportions of Food Groups
A grain and veggie-based diet results in nutrition that is rich in fiber, minerals, and vitamins; moderate in protein and unsaturated fat, and low in saturated fat. Populations prevalent in the following portions experience relatively less cancer and heart disease and greater longevity:
35-60%  GRAINS: whole grains, cereals, grain sprouts, and flour products  

20-25%  VEGETABLES: green, starchy, low-starch; seaweeds and micro-algae

5-15%    LEGUMES: beans, peas, lentils, legume sprouts, tofu, miso

5-15%    FRUITS and small amounts of NUTS and OIL-RICH SEEDS

0-10%    ANIMAL PRODUCTS: dairy, eggs, fish, fowl, and mammal meats
Please remember this is for most of the population, whereas the frail, or deficient person may require them.
Transition from Meat-based Diet to Whole Plant-based Diet 
If you use refined grains, begin by slowly adding whole grains to white rice or the other refined cereals that you are used to. The greater nutrient content of  whole grain reduces the desire for meat. Avoid products that cause demineralization and loss of nutrients, such as white sugar, white breatds, pastas and pastries, and intoxicants. Begin using seaweeds.

Use more vegetables with smaller amounts of meat. Soups and broths add a beneficial dispersing quality to the concentrated nature of meat.

First reduce the intake of red meat (meat from mammals), then fowl and fish.

Next reduce dairy and eggs, particularly if they are of poor quality. Many people find that substantial amounts of dairy and eggs do not mix well with a grain-based diet. (Constipation and a heavy feeling can result.) When eaten in abundance, dairy and eggs are mucus-forming, and grains are moderately so; thus the combination can cause excessive mucus accumulation.

To make the transition smoother and prevent binges, it is better to have small amounts of animal food regularly.

Only small amounts of animal food may be sufficient once a person is mentally and physically stable. Don't rush - enjoy life's changes at each stage. Changes normally come more easily with a more gradual transition. Even though notable benefits will occur within a few weeks, the full transition may take years.
**On a personal note, it has taken me 2 years to get to step 3. Life gets in the way and learning to be a whole person again takes time. The fact of the matter is that dis-ease internally is what keeps triggering me, motivating me, and with each movement I must heal - healing takes time. I gain weight easily and with each step there are healing reactions. I know this process is one of renewal and is a harmonious way of life.
Excesses and Toxins
The discharges from healing reactions involve several common types of excesses and toxins; each having a  specific remedy. Chlorophyll foods and others which counteract toxins are very helpful general remedies, especially when coupled with a grain-and-vegetable diet that includes seaweeds and enzyme-rich products such as sprouts and miso. Sufficient regular exercise is essential for processing and "burning up" excesses. When reactions and discharges are especially severe or numerous, it may mean that the pace of dietary change is too fast. In some cases, strong reactions will be difficult to avoid, regardless. Also, chronically ill people will often (wisely) venture into a more healthful dietary plan, and it is their disease symptoms rather than their healing reactions that must first be overcome.
What are the most common toxins and excesses in the body? 
Toxic Metals

Radiation

Drugs

Parasites

Mucus

Excess Weight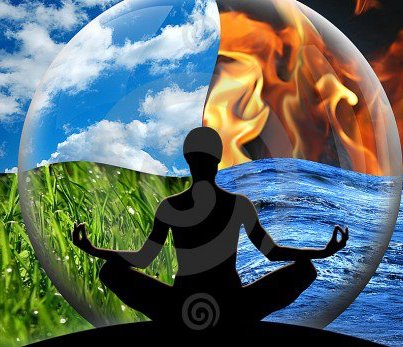 Healing reactions present an opportunity to go back through everything not previously resolved in one's life. We carry our entire personal histories in our bodies. Every injury that did not heal fully - whether physical, emotional, or mental - must be made right. All obstructions, toxins, aberrations, and pain must be cleared in a total healing.
In Shamanic Acupuncture, we take a journey into your history. We discuss surgeries, studies, losses, and physical/emotional pain. We make plan to heal yourself, and though this walk may take time. It truly can work. Sometimes it is uncomfortable, as may be asked and challenged to reveal yourself and surrender to what is familiar. Healing isn't always comfortable but isn't the outcome worth it?
The nature of a reaction indicates which phase of life is being healed. The reactions feel similar to the original disease or emotional trauma, but usually appear in a diminished form. If the reaction is an emotional discharge of anger, the feelings surrounding the discharge will remind one of anger earlier in one's life, even though the present anger may be "caused" by different circumstances. Physical discharges are also reminders of old conditions. If chronic sore throats occurred during childhood, a healing reaction could involve one or two sore throats that would eliminate any residues that accumulated from the original infection(s).
During treatment, symptoms may get worse before they get better. You may cry unbeknownst to you, or direct anger at the practitioner but these reactions must surface. Certainly everyone wants healing reactions to be minimal or non-existent. According to Japanese medicine, however, if there is no meigan (healing reaction), there is no cure. Most reactions involve the body's purging itself of toxins. The outward manifestations of this elimination may be severe or moderate depending on the skill involved in regulating the process.
Examples of Healing Reactions
Tension or pain may occur in the upper back and neck, which may move upwards to the head, downward across the abdomen, arms, legs, and eventually to the top the head, tips of finger and toes. Pain may occur in the interal organs, particularly in the liver area under the right side of the rib cage. Headache is common.

Vomiting may occur. Bile or various types of mucus may come up.

Digestive imbalances may develop: gas, cramps, diarrhea, ect.

Weakness, weight loss, and sensations of cold and/or heat are signs that the body is first strongly eliminating before the building and strengthening phase occurs.

Typical emotional reactions include unreasonable impatience, anger, and/or depression.

More sleep may be needed during transition, and dreams may be wild. Unusual visions, apparitions, or altered states occasionally occur.

Menstruation sometimes ceases but will resume when the digestion calms and the liver and kidney functions are renewed.

Sexual desire usually diminishes, especially in men, but eventually becomes more balanced than previously, once the kidney-adrenal function is stregthened.

Possible discharges include boils, pimples, rashes, body odors, carbuncles, nasal and vaginal discharges, coating on tongue, and black feces. Silver amalgam (mercury) fillings may fall out.

 
Most healing reactions involving pain and discharges will last less than a week, although these symptoms sometimes last longer. Since the body needs the sexual/reproductive function least at this time, the resurgence of sexual energy and menses may take the longest.
It is not recommended that a woman dramatically change her diet during pregnancy, since the released toxins may harm the fetus; the shock to the system in general may also trigger a miscarriage. She can safely abstain, of course, from such extreme items as intoxicants and highly refined, chemical-laden products.
What foods should we use as cleansing toods to help lighten this process? Please follow next week and I'll provide information into Dietary Transition...
http://www.fireacupuncture.com/apps/blog/show/17720737-spirituality-and-food-blog-series-part-3-of-3-dietary-transition
Reference: Paul Pitchford, Healing with Whole Foods Asian Traditions and Modern Nutrition, third edition. Chapter 7 Section 2 (page 106).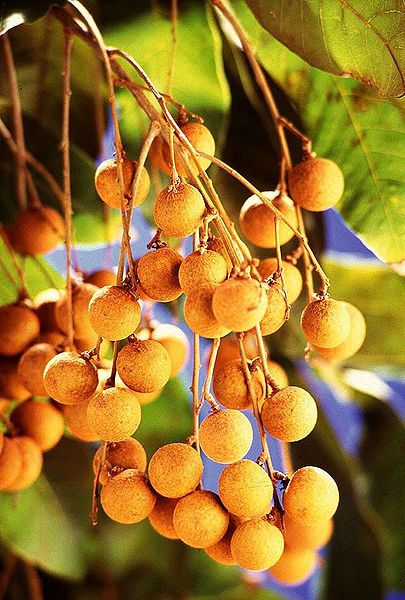 A Chinese philosophy, a practice of avoiding evils is called "wearing one hat." The "hat' represents an action in a chain of causation. When we speak of unhealthy food - or hat, it can be a simple decision to not choose to eat these foods. In this case we wear only one hat. However, if unhealthy food is eaten, then this action is the first hat, and the second, third and many successive hats are how we must now overcome the effects of the proper food - by suffering, by trying to change the effects with positive thoughts about the food, or by taking medicine, then by overcoming the effects of the medicine - or in other words, there is a further reaction to each preceding reaction.
The Chinese philosophy suggests that for maximum health benefits we wear at most one hat. Each subsequent hat beyond this is an added weight, causing progressively heavier feelings and less freedom. 
In Shamanic Acupuncture sessions, we address these "hats" in what I've now deemed "jackets". Some of us have many jackets we wear, some are much heavier like winter jackets, and others are symbolic of a light sweater. Deepending on size, these jackets can take longer to remove and hang up - hopefully for good.
By following a path of correct action, we accelerate through cycles of awareness. If we are to make progress, we must unravel all negative situations stored in both the body and mind. The appropriate diet is highly individual and therefore so are our moment-to-moment choices. The process definitely varies from person to person.
Some I have found chose a diet to impress others, to be fashionable, to gain greater power, or even to become "healthy" with no thought of sharing, unraveling, or hanging up a "jacket." When we do not share what was learned with others we will have a difficult transition into a new person, free of added weight. When one is guided by idealistic motives, such as choosing a diet because it is more humane - because it does not promote killing of animals (vegetarian) or does not oppress Third World peoples (avoiding multinational-corporation products) - then there seems to be fewer problems with the transition, a healthier attitude, and better judgment regarding future dietary choices.
When a new diet is adopted, one can expect reactions as the biochemicals within our body's cells change. If the diet is purer, then old toxins are released, some can be very uncomfortable - both physically and mentally. These are called, "Healing Reactions."
http://www.fireacupuncture.com/apps/blog/show/17285521-spirituality-and-food-blog-series-part-2-of-3-healing-reactions
Such change affects the Spirit-mind. It's literally a transformation of old emotional and mental patterns embedded in the RNA/DNA of the body's cells. Shamanic Acupuncture will address the old-self, help you take off the "jackets" so that you are only wearing one hat of health. Healing is not always a comfortable journey but a process. Working through the stories of your life will bring about the change needed to keep you on the path of the healed....
Spirulina
Spirulina is my new go-to recommendation; as most (95%) of my clients will report, including my 88 year-old Grandpa, that they are now subscribing to its use. I have recommended it not only for lymphatic leukemia, but also for edema, menopause, anemia, low energy, depression, pain, adrenal run down, cancer, stomach issues, protein source for vegans, addiction, benign tumors, heart disease...
Spirulina is a blue-green micro algae and one of the richest sources of iron. It contains cleansing properties because of its rich chlorophyll content. Much of its protein is in the form of biliprotein, which has been predigested by the algae. A good portion of its carbohydrate is also broken down into rhamnose, and a small but important part is broken down into glycogen. These supply endurance and energy soon after ingestion.
According to standard nutritional tests, the digestive absorption of the protein in Spirulina is four times greater than that in beef. Since it contains three times more protein than beef, greater absorption means that twelve times more protein is available from the algae than from the same weight of beef. Calculation: Three grams (one teaspoon) of powdered Spirulina is equivalent to ( 3 x 12 = ) 36 grams beef, which is more than one ounce. Just remember that with high levels of protein come at the expense of calcium. Therefore, I do not recommend to ever take the bottle dosage. Studies do show that if one takes more than seventy-five grams - there is a higher calcium excretion in their urine than what is actually absorbed from food. **Please consult a trained practitioner before you begin taking Spirulina.
Spirulina detoxifies the kidneys, and liver (my mom, bless her swore that during cancer treatment Spirulina kept her body functioning as it should); it moves out the fear and anxiety in the body; detoxifies, builds and enriches the blood; cleanses the arteries and aids in the reduction of inflammation; reduces swellings or edema; aids in slowing down the aging process.

Important to note in the area of prevention, Spirulina is richly supplied with the blue pigment phycocyanin, a biliprotein which has been shown to inhibit cancer-colony formation. Predominant blue pigmentation in food is rare. The blue color tends to promote astringency, a drawing together. The chemical reality of spirulina's blue color is demonstrated by its effect on the brain. Here phycocyanin helps draw together amino acids for neurotransmitter formation, which increases mental capacity.
GLA and its associate PGE1 have been researched extensively in recent years, notably in the area of immunity. Most people are deficient in GLA, but the wealth of GLA applications is economically obtained by using Spirulina, one of the richest sources.
The cell wall of Spirulina has a special nature. It is composed entirely of mucopolysaccharides (MPs). These are complex sugars interlaced with amino acids, simple sugars, and in some instances, protein. Thus MPs contain only completely digestible nutrients instead of the indigestible cellulose wall typical of other micro-algae, plants, and seeds.
MPs are credited with strengthening body tissues, especially the connective tissues, while making them more elastic and resilient. They also are strongly anti-inflammatory. All these attributes are most important for those who are very active physically and for older people as well. Because of the high incidence of heart disease in the West, MPs are sometimes used to reinforce the tissues of the heart and guard against artery deterioration. They further protect the vascular system by lowering blood fat.
"The origin of Heaven and Earth is based on the principle of the middle path." ~ Shao Yung, 11th-century Chinese sage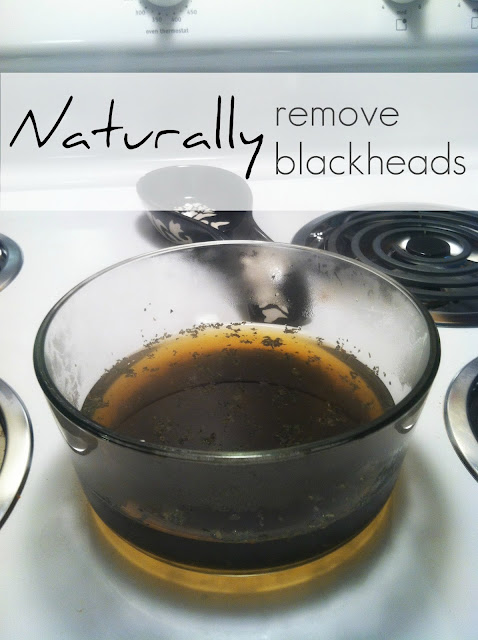 Since pregnancy and into my 30s (shhhhh..its just our little secret), I've discovered quite a few more blackheads appearing over the bridge of the nose, chin and cheeks. After trying many pricey facials, I've decided try a home remedy that is natural and truly works:
Here's what you'll need:
2 cups of water
5-8 drops of Lavender Oil
Handful of Basil (Fresh or Dried)
Baking Soda
Here's what you'll need to do:
Step 1: Take 2 cups of water, Lavender oil, and basil, and pop them into a pot on the stove
Step 2: Turn stove on to medium and bring the mixture to a boil for 5-6 minutes
Step 3: Once mixture has boiled, pull off burner and pour into a bowl
Step 4: Pull back your hair (I usually use a bandanna, or head band), then place face over bowl letting the steam absorb into your face. Do this for about 10 minutes.
Step 5: Using the baking soda, and a tid bit of water, make a paste. Massage into skin. Let it dry.
Step 6: To wash baking soda off, I use cool water. Your skin will feel soft and yummy! Bye-bye blackheads!
I would commit to doing this once a week. Consistency will help diminish the amount of blackheads you have! WooHoo!
Lets talk ingredients
Lavender Oil
Lavender oil is great for clogged pores. It is a natural muscle relaxer, soothing agent, conditioner, and astringent. So not only, when you are doing the steam, does it smell great, but you are also absorbing all of active nutrients that come out of the oils, and penetrate your skin and pores.
Basil
The medicinal herb is especially great for acne problems because it has powerful ant-viral anti-inflammitory and antibacterial properties to it.
Baking Soda
Baking soda has been found to be an amazing natural non-abrasive skin exfoliant! When you by exfoliants at the store, they contain harsh chemicals (Alpha Hydroxy Acid) that are used renew the layer of skin, by burning off the old one. Baking soda is a physical exfoliant, that instead of doing harm, it actually physically scrubs off the excess skin cells and dirt that is accumulating.
/