Shopping Cart
Your Cart is Empty
There was an error with PayPal
Click here to try again
Thank you for your business!
You should be receiving an order confirmation from Paypal shortly.
Exit Shopping Cart
The Fire Within Acupuncture & Wellness

Sky above me, Earth below me, Fire within me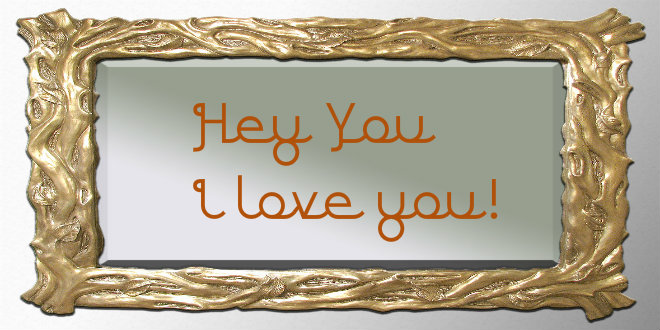 People in our lives don't always behave the way we wish, and certain behaviors can trigger uncomfortable responses in us. Please remember they didn't get into our mind and create the buttons that have been pushed. Taking responsibility for our own feelings and reactions is mastering our own ability to respond. We need to learn consciously to choose then react.
Resentment and forgiveness needs to be addressed together. Forgiving doesn't condone a person's behavior; rather forgiveness takes place as a simple decision and has nothing to do with the other person at all. True forgiveness allows us to set ourselves free from holding on to the pain of another's behavior - simply an act of releasing ourselves from the negative energy. Forgiveness doesn't mean you are allowing the painful behavior or actions to continue in your life, but rather forgiveness is about letting it go; you forgive them and release them.
Take a stand and set healthy boundaries. This is the most loving thing you can do – not only for yourself but for others too. I truly believe there are no mistakes in this life. When our hearts remain closed and we feel sad, depressed, lost, angry, resentful, shame, or abandoned its hard to see anything good. Yet, when our hearts are open it's as if so much of that negativity disappears and we're able to release the old thoughts and reawaken to joy, love, happiness, and freedom. For each of us, there's always joy inside, and we need to know how very perfect we are, as we are.
No matter how much chaos is going on around us; no matter how many things may be going wrong or not the way we envisioned; no matter what our bodies may be doing at the moment, we can always just love and accept ourselves. The truth of us – the very truth of our being - is that we are eternal. We have always been and we always will be. That part of us goes on forever.
As we accept and love ourselves exactly as we are, it makes it easier to go through the so called difficult times. We're no longer fighting ourselves, we're accepting. We're cherishing ourselves and becoming tender. We're comforting ourselves and making it easier.
Look in a mirror and say, "I love and accept you, just the way you are…"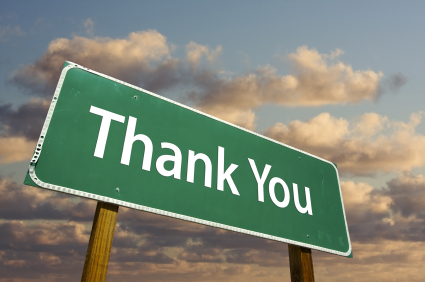 "If you work just for money, you'll never make it, but if you love what you're doing and always put the customer first, success will be yours."  ~Ray Kroc
Other than Christmas, June is The Fire Within's favorite time of year: 
Customer Appreciation Month;
 A time to stop, reflect and say "Thank you" 
for the loyalty and continued support!
The journey of a client's healing process is twofold; the physical reaction to treatment as their body heals, and their spiritual awareness (faith) to heal that which isn't tangible.
It's profound how connected client's become during a course of treatment. There are moments where I can feel the warmth spread within my heart, and I realize this is what I'm meant to do, my ah-ha moment:
"Tanya makes you feel at home from the first treatment. I feel very comfortable with her - she is more like a friend than a practitioner."
"I love your relaxed environment! I look forward to my treatments. Like

 

"Chicken Soup" for the soul!"
It is the clients whom I thank, for without them I would not be able to facilitate and witness such depth of healing...
We are partners on their journey. They are the facilitators of their own healing. I cannot take them where they don't want to go.
98 percent of clients come for pain and/or physical malady; more than 80 percent of them come to realize their ailments are there for a reason. Your body speaks to you, and through healing awareness you'll listen:
"Tanya listens and understands what's really being said, even before I know what's going on with me."
"You are so relatable ~ you are easy to talk to, non-judgmental, and also

 

include your own stories and history into the conversation. You also give opinions and advice, which is amazing."
"You can seemlessly transition from being a friend to talk to for support and

 

guidance at the start of treatment, to this amazing shamanic healer who

 

completely relaxes you on the table, pokes you full of needles, reads

 

shamanic prayers and bangs drums."
I am blessed to have been invited by families to share in humanities commonality: two rites of passage - birth and death - life's transitions and comfort of the Soul.
"You are a unique individual with a beautiful soul. So grateful for your

 

practice."
"Tanya is deeply involved and loves her work. Her dedication in helping

 

people is never ending."
"Tanya, you have made such a large impact in my life it's hard to really

 

describe. I can't thank you enough for everything you have helped me through."
I want to look back, and replay life's story in my mind's eye. I want to say life was amazing, I took the world into my arms and made my dreams something particular and real. As Mary Oliver said it best, I don't want to end up simply having visited this world..
It's beyond meaningful for The Fire Within to give back and show our client's we are more than happy to go the extra mile for their patronage. We want to build lasting relationships with them! They are the fan to our flames.
In 10 days, The Fire Within Acupuncture & Wellness with launch a month FULL of unique customer appreciation ideas, and new promotions such as memberships, and client of the month!
Bless you all. I sincerely thank you for your gratitude and continued support.
Women need to live an emotional and connected life. We need to belong to a Tribe. Women need to belong to a Sacred Circle of sisters who come together to share wisdom and be heard - whether this is by connecting through mom's meetings, group discussions, babysitting or drumming circles - we desire the need to belong to a Circle of femininity of which there is no hierarchy; a place where every woman is held equal, in high regard; no matter where she is on her path. The Yin circle where supreme integrity and unconditional acceptance is practiced.
Women can/will/do change the World in the simplest of places as long as each of them feels safe, loved, and supported. We need to gather and create Sacred Circles, Sacred Discussions, and Sacred Sharing. This innate, ancestral behaviour is what awakens and nourishes our intuition. 
Women need to gather to pray and meditate, to chant and sing together. We need to gather to give thanks for all that is and reconnect with our own Inner Being, our Inner Self - to honour the Divine Feminine residing within us. 
This is how we find Who we Are, Why we Are here, and Where our Creativity lies. It has been like this since ancient times, gathering our herbs under the light of the moon.
I find I am my most authentic Self when I am in Circles of Connection. Drumming in particular, allows our hearts to beat as one. Sharing our experiences and ideas bring about great change from within. I would not be Who I am without Sacred Circles of Sisters - mothers, wives and daughters...
~Namaste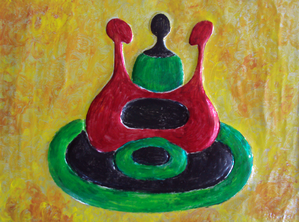 My Favorite Sacred Sisters Groups:
Women of Courage: http://www.outwardbound.ca/results.asp?CourseRID=245
Judy Atkinson Circles of Rhythm: http://www.circlesofrhythm.com/blog/
The Crave Company - CRAVE Calgary:  http://thecravecompany.com/calgary/tag/marcus-buckingham/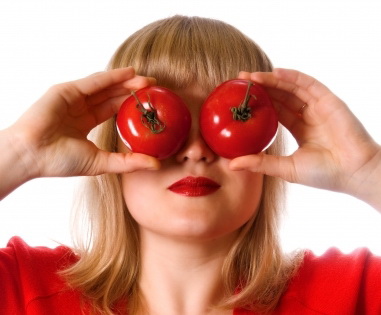 When toxins are discharged in the body during healing reactions, we need to use cleansing foods to help lighten this process: vegetables, fruit, and sprouts of seeds, grains, and legumes are most healing and beneficial. If there are feelings of coldness and weakness in the body, then cook the cleansing foods and use less of them (Yang is the warming function of traditional Chinese medicine to balance and heal cold.) Also, when one is changing in the direction of a more vegetarian eating pattern, small amounts of nutritionally rich protein food help ease the body over the shock of losing animal products. In addition, chlorophyll-rich foods are expecially beneficial to discharge the residues of animal toxins, build new blood, and support cell-renewal. All green vegetables can normally be emphasized during transitional healing reactions - the color green is healing to the liver which becomes encoded with every emotional or mental issue that has not been resolved. The regenerative qualities of chlorophyll and protein are combined in nutritious products such as cereal grass and micro-algae - Spirulina:
http://www.fireacupuncture.com/apps/blog/show/16127467-spirulina-my-highest-recommendation
Foods Which Counteract Toxins
TCM (traditional Chinese medicine) recognizes certain common foods as toxin neutralizers: tofu, millet, mung beans, aduki beans, black soybeans, Swiss chard, radishes, turnips, and figs. These can be freely eaten in a transition and especially during a healing reaction.
Salt and vinegar are also detoxifying, and are strong substances. They should be taken with care and are primarily for digestive problems. One does not normally take straight salt, even medicinally; it should be diluted in foods or water, or taken in salt-plum products. Apple cider vinegar should be mixed a teaspoon at a time in a third of a cup of water (take undiluted for food poisoning). Habitual use of salt and vinegar is not recommended for digestive imbalances; it is better to overcome poor dietary practices instead.
Recommended Proportions of Food Groups
A grain and veggie-based diet results in nutrition that is rich in fiber, minerals, and vitamins; moderate in protein and unsaturated fat, and low in saturated fat. Populations prevalent in the following portions experience relatively less cancer and heart disease and greater longevity:
35-60%  GRAINS: whole grains, cereals, grain sprouts, and flour products  

20-25%  VEGETABLES: green, starchy, low-starch; seaweeds and micro-algae

5-15%    LEGUMES: beans, peas, lentils, legume sprouts, tofu, miso

5-15%    FRUITS and small amounts of NUTS and OIL-RICH SEEDS

0-10%    ANIMAL PRODUCTS: dairy, eggs, fish, fowl, and mammal meats
Please remember this is for most of the population, whereas the frail, or deficient person may require them.
Transition from Meat-based Diet to Whole Plant-based Diet 
If you use refined grains, begin by slowly adding whole grains to white rice or the other refined cereals that you are used to. The greater nutrient content of  whole grain reduces the desire for meat. Avoid products that cause demineralization and loss of nutrients, such as white sugar, white breatds, pastas and pastries, and intoxicants. Begin using seaweeds.

Use more vegetables with smaller amounts of meat. Soups and broths add a beneficial dispersing quality to the concentrated nature of meat.

First reduce the intake of red meat (meat from mammals), then fowl and fish.

Next reduce dairy and eggs, particularly if they are of poor quality. Many people find that substantial amounts of dairy and eggs do not mix well with a grain-based diet. (Constipation and a heavy feeling can result.) When eaten in abundance, dairy and eggs are mucus-forming, and grains are moderately so; thus the combination can cause excessive mucus accumulation.

To make the transition smoother and prevent binges, it is better to have small amounts of animal food regularly.

Only small amounts of animal food may be sufficient once a person is mentally and physically stable. Don't rush - enjoy life's changes at each stage. Changes normally come more easily with a more gradual transition. Even though notable benefits will occur within a few weeks, the full transition may take years.
**On a personal note, it has taken me 2 years to get to step 3. Life gets in the way and learning to be a whole person again takes time. The fact of the matter is that dis-ease internally is what keeps triggering me, motivating me, and with each movement I must heal - healing takes time. I gain weight easily and with each step there are healing reactions. I know this process is one of renewal and is a harmonious way of life.
Excesses and Toxins
The discharges from healing reactions involve several common types of excesses and toxins; each having a  specific remedy. Chlorophyll foods and others which counteract toxins are very helpful general remedies, especially when coupled with a grain-and-vegetable diet that includes seaweeds and enzyme-rich products such as sprouts and miso. Sufficient regular exercise is essential for processing and "burning up" excesses. When reactions and discharges are especially severe or numerous, it may mean that the pace of dietary change is too fast. In some cases, strong reactions will be difficult to avoid, regardless. Also, chronically ill people will often (wisely) venture into a more healthful dietary plan, and it is their disease symptoms rather than their healing reactions that must first be overcome.
What are the most common toxins and excesses in the body? 
Toxic Metals

Radiation

Drugs

Parasites

Mucus

Excess Weight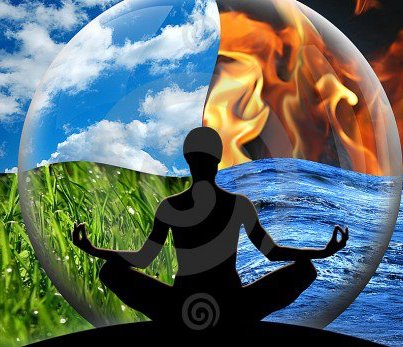 Healing reactions present an opportunity to go back through everything not previously resolved in one's life. We carry our entire personal histories in our bodies. Every injury that did not heal fully - whether physical, emotional, or mental - must be made right. All obstructions, toxins, aberrations, and pain must be cleared in a total healing.
In Shamanic Acupuncture, we take a journey into your history. We discuss surgeries, studies, losses, and physical/emotional pain. We make plan to heal yourself, and though this walk may take time. It truly can work. Sometimes it is uncomfortable, as may be asked and challenged to reveal yourself and surrender to what is familiar. Healing isn't always comfortable but isn't the outcome worth it?
The nature of a reaction indicates which phase of life is being healed. The reactions feel similar to the original disease or emotional trauma, but usually appear in a diminished form. If the reaction is an emotional discharge of anger, the feelings surrounding the discharge will remind one of anger earlier in one's life, even though the present anger may be "caused" by different circumstances. Physical discharges are also reminders of old conditions. If chronic sore throats occurred during childhood, a healing reaction could involve one or two sore throats that would eliminate any residues that accumulated from the original infection(s).
During treatment, symptoms may get worse before they get better. You may cry unbeknownst to you, or direct anger at the practitioner but these reactions must surface. Certainly everyone wants healing reactions to be minimal or non-existent. According to Japanese medicine, however, if there is no meigan (healing reaction), there is no cure. Most reactions involve the body's purging itself of toxins. The outward manifestations of this elimination may be severe or moderate depending on the skill involved in regulating the process.
Examples of Healing Reactions
Tension or pain may occur in the upper back and neck, which may move upwards to the head, downward across the abdomen, arms, legs, and eventually to the top the head, tips of finger and toes. Pain may occur in the interal organs, particularly in the liver area under the right side of the rib cage. Headache is common.

Vomiting may occur. Bile or various types of mucus may come up.

Digestive imbalances may develop: gas, cramps, diarrhea, ect.

Weakness, weight loss, and sensations of cold and/or heat are signs that the body is first strongly eliminating before the building and strengthening phase occurs.

Typical emotional reactions include unreasonable impatience, anger, and/or depression.

More sleep may be needed during transition, and dreams may be wild. Unusual visions, apparitions, or altered states occasionally occur.

Menstruation sometimes ceases but will resume when the digestion calms and the liver and kidney functions are renewed.

Sexual desire usually diminishes, especially in men, but eventually becomes more balanced than previously, once the kidney-adrenal function is stregthened.

Possible discharges include boils, pimples, rashes, body odors, carbuncles, nasal and vaginal discharges, coating on tongue, and black feces. Silver amalgam (mercury) fillings may fall out.

 
Most healing reactions involving pain and discharges will last less than a week, although these symptoms sometimes last longer. Since the body needs the sexual/reproductive function least at this time, the resurgence of sexual energy and menses may take the longest.
It is not recommended that a woman dramatically change her diet during pregnancy, since the released toxins may harm the fetus; the shock to the system in general may also trigger a miscarriage. She can safely abstain, of course, from such extreme items as intoxicants and highly refined, chemical-laden products.
What foods should we use as cleansing toods to help lighten this process? Please follow next week and I'll provide information into Dietary Transition...
http://www.fireacupuncture.com/apps/blog/show/17720737-spirituality-and-food-blog-series-part-3-of-3-dietary-transition
Reference: Paul Pitchford, Healing with Whole Foods Asian Traditions and Modern Nutrition, third edition. Chapter 7 Section 2 (page 106).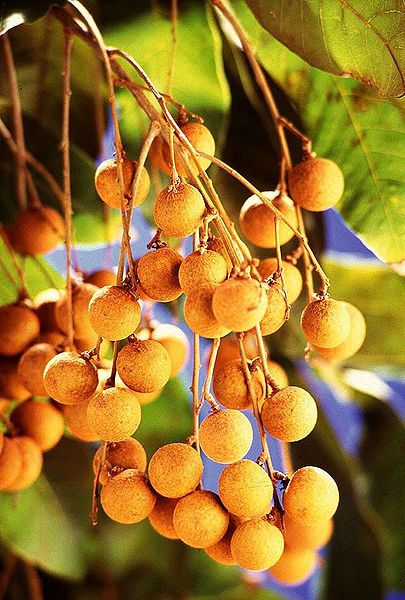 A Chinese philosophy, a practice of avoiding evils is called "wearing one hat." The "hat' represents an action in a chain of causation. When we speak of unhealthy food - or hat, it can be a simple decision to not choose to eat these foods. In this case we wear only one hat. However, if unhealthy food is eaten, then this action is the first hat, and the second, third and many successive hats are how we must now overcome the effects of the proper food - by suffering, by trying to change the effects with positive thoughts about the food, or by taking medicine, then by overcoming the effects of the medicine - or in other words, there is a further reaction to each preceding reaction.
The Chinese philosophy suggests that for maximum health benefits we wear at most one hat. Each subsequent hat beyond this is an added weight, causing progressively heavier feelings and less freedom. 
In Shamanic Acupuncture sessions, we address these "hats" in what I've now deemed "jackets". Some of us have many jackets we wear, some are much heavier like winter jackets, and others are symbolic of a light sweater. Deepending on size, these jackets can take longer to remove and hang up - hopefully for good.
By following a path of correct action, we accelerate through cycles of awareness. If we are to make progress, we must unravel all negative situations stored in both the body and mind. The appropriate diet is highly individual and therefore so are our moment-to-moment choices. The process definitely varies from person to person.
Some I have found chose a diet to impress others, to be fashionable, to gain greater power, or even to become "healthy" with no thought of sharing, unraveling, or hanging up a "jacket." When we do not share what was learned with others we will have a difficult transition into a new person, free of added weight. When one is guided by idealistic motives, such as choosing a diet because it is more humane - because it does not promote killing of animals (vegetarian) or does not oppress Third World peoples (avoiding multinational-corporation products) - then there seems to be fewer problems with the transition, a healthier attitude, and better judgment regarding future dietary choices.
When a new diet is adopted, one can expect reactions as the biochemicals within our body's cells change. If the diet is purer, then old toxins are released, some can be very uncomfortable - both physically and mentally. These are called, "Healing Reactions."
http://www.fireacupuncture.com/apps/blog/show/17285521-spirituality-and-food-blog-series-part-2-of-3-healing-reactions
Such change affects the Spirit-mind. It's literally a transformation of old emotional and mental patterns embedded in the RNA/DNA of the body's cells. Shamanic Acupuncture will address the old-self, help you take off the "jackets" so that you are only wearing one hat of health. Healing is not always a comfortable journey but a process. Working through the stories of your life will bring about the change needed to keep you on the path of the healed....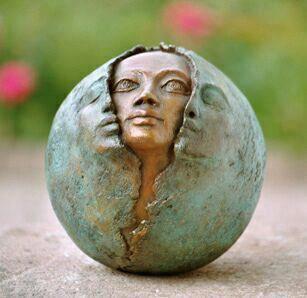 Often times we feel lost, saddened or drowning in our own suffering. We can feel as though we are lost; Goals we once had, and positive affirmation post-its feel untrue or false as if we are behaving inauthentic to ourselves.
I have had not only the pleasure but have witnessed a chilling, hair-raising treatment of my career this week. I am blessed to have some of the most 'willing' clients out there, who can hold a mirror for my own shamanic path at times. I am in love with transformation and enlightenment today!
"Your pain is the breaking of the shell that encloses your understanding, and could you keep your heart in wonder at the daily miracles of your life, your pain would not seem less wondrous than your joy." ~ Kahlil Gabran
The Shamanic rattle grabs the soul that is lost, or not fully merged with Self; It demands we get into touch with our deepest inner being, to open the door and re-connect again with Nature.
"I Want my Spirit back," begins as a whisper...
"I Want my Spirit back." grabs the attention of the healing space.
"I WANT MY SPIRIT BACK!" becomes a demand. That brings tears to the observer.
"I WANT MY SPIRIT BACK.....I WANT MY SPIRIT BACK....I WANT MY SPIRIT BACK...I WANT MY SPIRIT BACK..." shortness of breath takes over after a long gasp of air symbolizes the Soul moving back in and again becoming rooted within the body.
A drumming meditation ensues, bells ring.
Welcome back old soul. You are found.
/